Find my review of Nicki Minaj's Pink Friday: Roman Reloaded HERE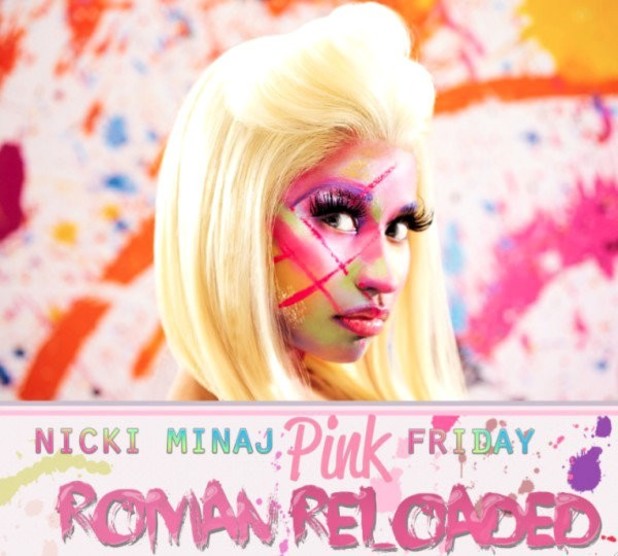 Tenacious, amusing and, above all, "the best" - make no mistake, with Pink Friday: Roman Reloaded, Nicki Minaj is here to reaffirm her rap territory and aims to carve out her place in music history.
It's official. Nicki Minaj is the biggest female music artist in the world right now. The evidence is piling up and it's impossible to refute. Although her participation in Madonna's Super Bowl halftime show felt like she was one of many hired hands put in place to try and make Madonna feel relevant, it did put her in front of an audience of over 111 million, thus making sure that anyone on planet Earth who had failed to take notice of Minaj were initiated. Her exorcism-based performance art at The Grammy's this year was by all accounts baffling but it was by far the most daring and unexpected appearance of the night. And if rumour is to be believed, Minaj has been recruited as the newest face to promote Pepsi – a lucrative endorsement which in the past has been taken up by the three of the biggest names in pop music history; Michael Jackson, Madonna and Britney Spears. Hell, the New York Times just came right out with it recently and published an article that crowned Nicki Minaj "the most influential female rapper of all time."
But why are we bothering to recount Nicki Minaj's seismic successes? A sizeable proportion of her sophomore album, 'Pink Friday: Roman Reloaded', is dedicated to this exact cause. She frankly informs listeners, "When you see me on Ellen, just admit that I'm winnin'," "Do a show for Versace, they request me by name" and "When I'm sitting with Anna, I'm really sitting with Anna, Ain't a metaphor punch line, I'm really sitting with Anna" on 'Come on a Cone', a track on which Minaj makes her presence in and influence over mass media ice clear. Bravado can, of course, be grating but when Minaj boasts of her achievements, it's less hot air and more vehement pride, as she previously stated, she's "fightin' for the girls that thought they could never win" ('I'm The Best'), which makes you only want to become part of her Barbie revolution even more.
However, this is not an album all about constructing a welcoming female community. Minaj addresses the plethora of young, feisty female rappers that have emerged since she paved the way for them with her crossover, mainstream success. In no uncertain terms on 'I Am Your Leader' she simultaneously gives a warning to her inferior, musical offspring and cautions her detractors. It's confrontational tracks like 'I Am Your Leader', 'Roman Reloaded', 'HOV Lane', 'Beez in the Trap' and 'Stupid Hoe' where Minaj is at her best, throwing around blunt, witty, threatening putdowns that only a fool would try to hit back at. *Cough* Lil' Kim.
One of the most noticeable leaps forward from 2010's 'Pink Friday' is the curtail put on the frequency of intrusive A-list cameo appearances. Don't get us wrong, there is still a whole host of featured artists (including Drake, Lil Wayne and Rick Ross amongst others), but the incorporation of Minaj's contemporaries feel like suitable supplements rather than irritating distractions from the woman of the hour, which was the irksome glitch on her preceding LP. The second advancement is the way in which Nicki embraces the consolidated position of a mainstream starlet, which 'Super Bass' brought her. She can do mass-appeal radio hits as well as the triumvirate of her colourful competitors, made up of Lady Gaga, Katy Perry and Rihanna, if not better. She parades the dance-pop hybrid torch on 'Pound The Alarm', 'Whip It' and 'Automatic', with the beach rave of 'Starships' being the most compelling confirmation of her destiny to eat pop culture alive.